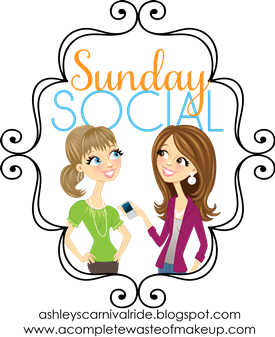 Is it Sunday already??
Ever since I've stopped working, "weekends" are really no different to me than "week days" especially with having a hubby that works every weekend, but with the kids hectic schedules with school and sports I've started looking forward to the weekend again since they are a bit more mellow.
Since it's Sunday, that means it's time for the Sunday Social link up!
Here are this weeks questions:
What is your shopping weakness?
Ahhhh...this is a difficult question. I'm going to assume that it's safe to say that if I answer this question about what
I
want and not my kids, I won't be shunned, right?? Yes? Ok, good. Well then for me, lately it's been necklaces :) If I had a million dollars I'd certainly want a new wardrobe and a fancy purse to match each. I love new bags, and in my non-kid days, I used to buy a new Kate Spade or Coach bag
at least
twice a year, but now I have to think smaller.....and cheaper. Necklaces have been my new obsession. They dress up casual outfits...even black yoga pants!!! I have been loving getting bubble necklaces from
Urban Peach Boutique
, I have about 5 now in different colors. Here's a few styles that I love: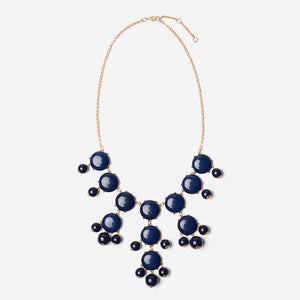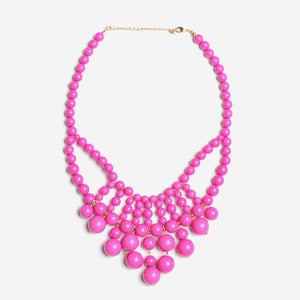 Gorgeous!!!
What is your food weakness?
Mashed potatoes...hands down. Even better with gravy...yummers.
What is your go to movie to watch when nothing is on?
Well I live in the modern age and have a DVR sooooo rarely I have nothing to watch, BUT my favorite movie to watch over and over again is
She's Having a Baby
with Kevin Bacon and Elizabeth McGovern. Love!
What is your go to breakfast food?
Normally I eat an english muffin with peanut butter...quick, easy, healthy and quick...did I say quick?
Do you drink coffee? If so how do you take it?
I'm not a super fan of coffee...more of a tea gal. My favorite tea is Chai, hot and iced. Every morning I have a cup of english breakfast tea, skim milk and two sugars. :)
I hope everyone has an amazing Sunday!!